Location
In one of the most suggestive areas of the Campania region, at the bottom of mount Vesuvius is the city of Pompei.
Pompei is a sacred and profane city. In fact is the place where one of the most visited Marian Sanctuary is and almost linked to it, is the largest, imposing and pagan roman city of the ancient Pompei.
Mimì's is right there between the sanctuary and the archaeological site. Once the tour in this fascinating ancient city is over those who feel like tasting same of those delicious dishes cannot miss Mimi's.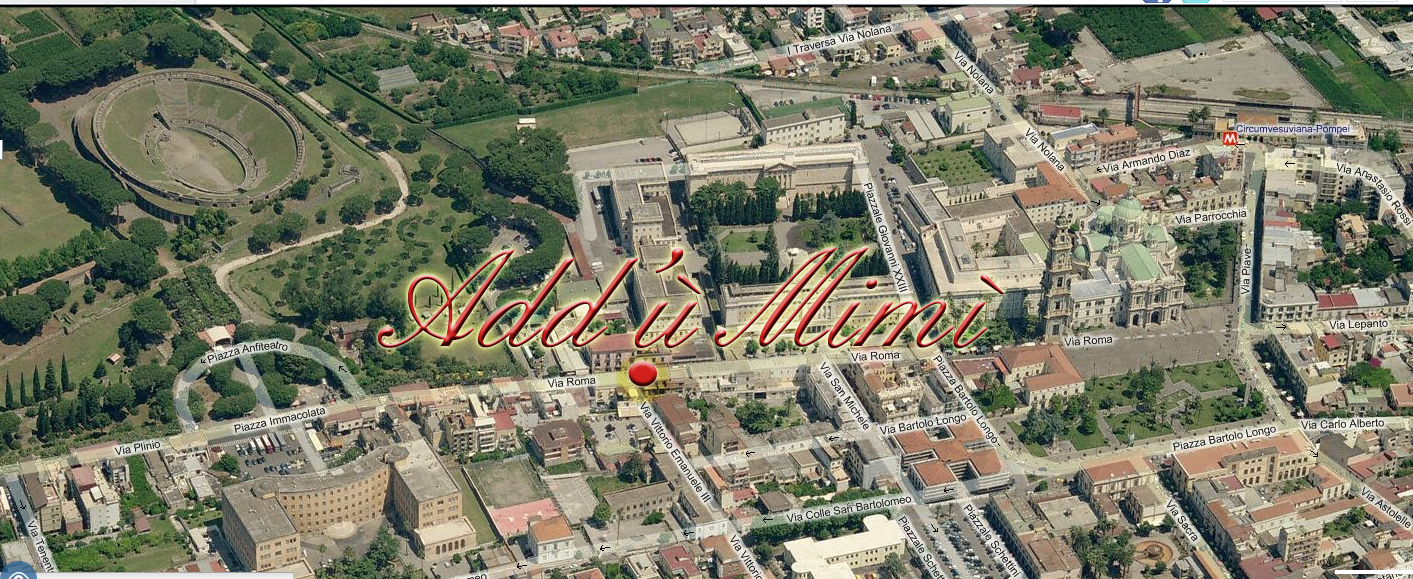 For those who have visited the "Pompeian Art Beauties" and wants to sample the delights of the Restaurant can easily reach the venue which is located on one of the most famous streets of Pompeii, Via Roma.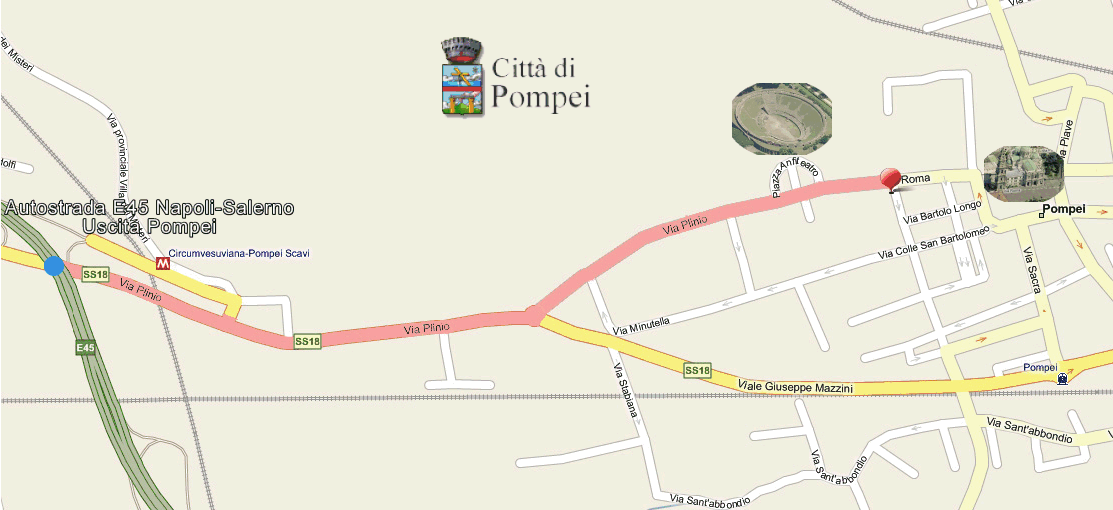 How to get there "coming from Naples"
Take the Na-Sa E 45 highway.
Exit Pompei, continue along via Plinio.
Second exit at the via Plinio-viale Mazzini roundabout.
Past Piazza Immacolata and the entrance to the ruins, finally you are there. You have reached Mimi's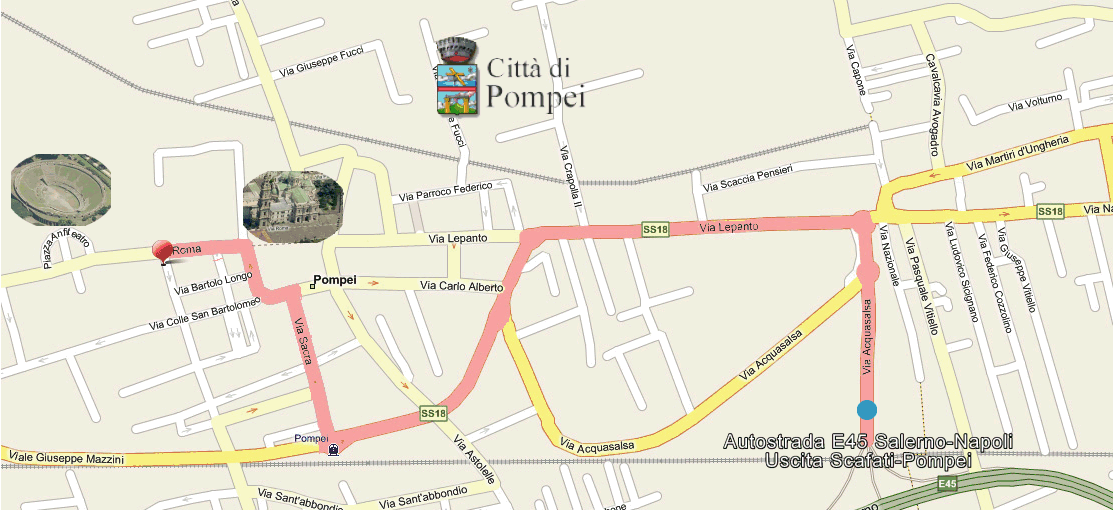 How to get there "Coming from Salerno"
Take the Sa-Na E 45 highway.
Exit Scafati-Pompei.
Continue along Via Acquasalsa.
Take the second exit at the Via Acquasalsa - via Lepanto roundabout.
Continue along via Lepanto.
Take the second exit at the via Lepanto - viale Mazzini roundabout.
Take the first exit at the Viale Mazzini - via Sacra rounsabout.
Turn left at the Bartolo Longo crossroad.
Continue towards the beginning of Via Roma.
Past the sanctuary parking lot and finally you have reached your destination, Mimi's.